Adventure Bucket List: 6 Best Hiking Trails in Southern California
18 Oct 2019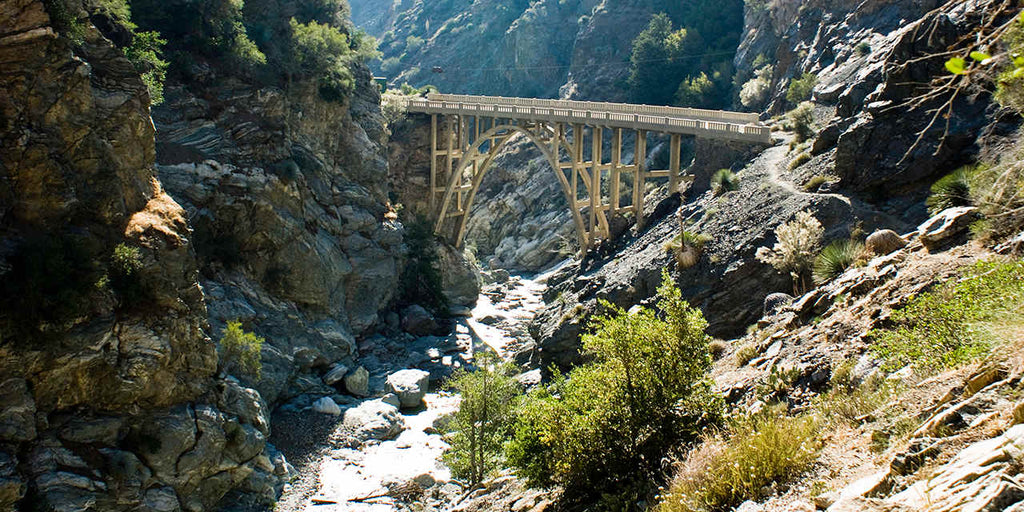 Attention Adventurers! SoCal may be known for its beaches and busy highways, but it should definitely not be counted out when it comes top notch hiking experiences. Here are six trails we recommend for those looking for a satisfying hike that captures the incredible scenery Southern California has to offer:

Image Source: NobodyHikesInLA.com
1. Joshua Tree Hidden Valley Trail (San Bernardino County)
Joshua Tree National Park is an absolute must-see spot for those who want to take in the desert beauty SoCal has to offer. Joshua Tree's main trail, the Hidden Valley Trail, is the best way to get a holistic view of the park in a single hike. It is a scenic one-mile loop that gives visitors the opportunity to see a variety of the amazing rock formations, animals, and of course, trees, that this park is known for.
Image Source: UkenReport.com
2. Barker Dam (San Bernardino County)
This is another hike in Joshua Tree that is definitely worth checking out. The trail is only about 1.5 miles, making it a great option for any age and experience level. It includes the park's distinctive rocky landscape that is great for climbing and eventually leads to a gorgeous blue lake. This hike is perfect for those just starting out, and for anyone who loves a hike with a rewarding view at the end. It is important to note that the water sometimes disappears during the dry season, so this hike is best saved for winter or spring months.
Image Source: VisitCalifornia.com
3. Bridge to Nowhere (Los Angeles County)
This trail that runs through the San Gabriel mountains is one of those hiking experiences that is difficult to compare to any other. The historical abandoned bridge itself makes the ten-mile hike worthwhile, but it is certainly not the only gorgeous anomaly this trek has to offer. It's a diverse trail that runs through various types of terrain. There are plenty of opportunities along its path to stop and swim, making it perfect for a daylong hiking adventure.
Image Source: RockChuckSummit.com
4. Mount Baldy (San Bernardino County)
The Mt. Baldy loop is an essential for those looking for thrilling adventure. The full hike is almost 12 miles, although you can get a big head start on a cable car. Hikers eventually reach an elevation of 10,064 feet and are treated to a view of many of the region's other mountain peaks at the top.
Image Source: LinhartPhotography.com
5. San Jacinto (Riverside County)
The hike up San Jacinto should be seen as an accomplishment. The distance travelled to the top and back is around 13.2 miles and brings hikers to an elevation of almost 11,000 feet above sea level. We can't forget that the sweeping views from Southern California's second highest peak are also a plus!
Image Source: ModernHiker.com
6. Switzer Falls (Los Angeles County)
Also known as LA's most iconic waterfall hiking experiences. The trail takes visitors on a 4.5-mile trek through creeks, canyons and of course, a breathtaking waterfall and small pools and cascades beneath it. It is a mostly downhill and well-shaded journey to the falls, but don't underestimate it as a hike that doesn't offer up a challenge. Getting to the waterfall itself requires some navigating through rocky terrain and some climbing. Overall, the Switzer Falls hike is a perfect one for a moderate challenge and a phenomenal reward!
As with any adventure, make sure to come prepared and always try to leave the area better than you found it!